Jules built his robot super fast. Maybe a little too much: some parts were upside down! Never mind! Building and deconstructing is part of robotics :-)
In the end, all groups did very well (thanks to the younger ones :p) and finished in time for lunch!
The afternoon
Once the robots were built, the groups were ready to start their second mission: animate the robot. Some have programmed with the visual language Snap! (similar to Scratch) and others in Python.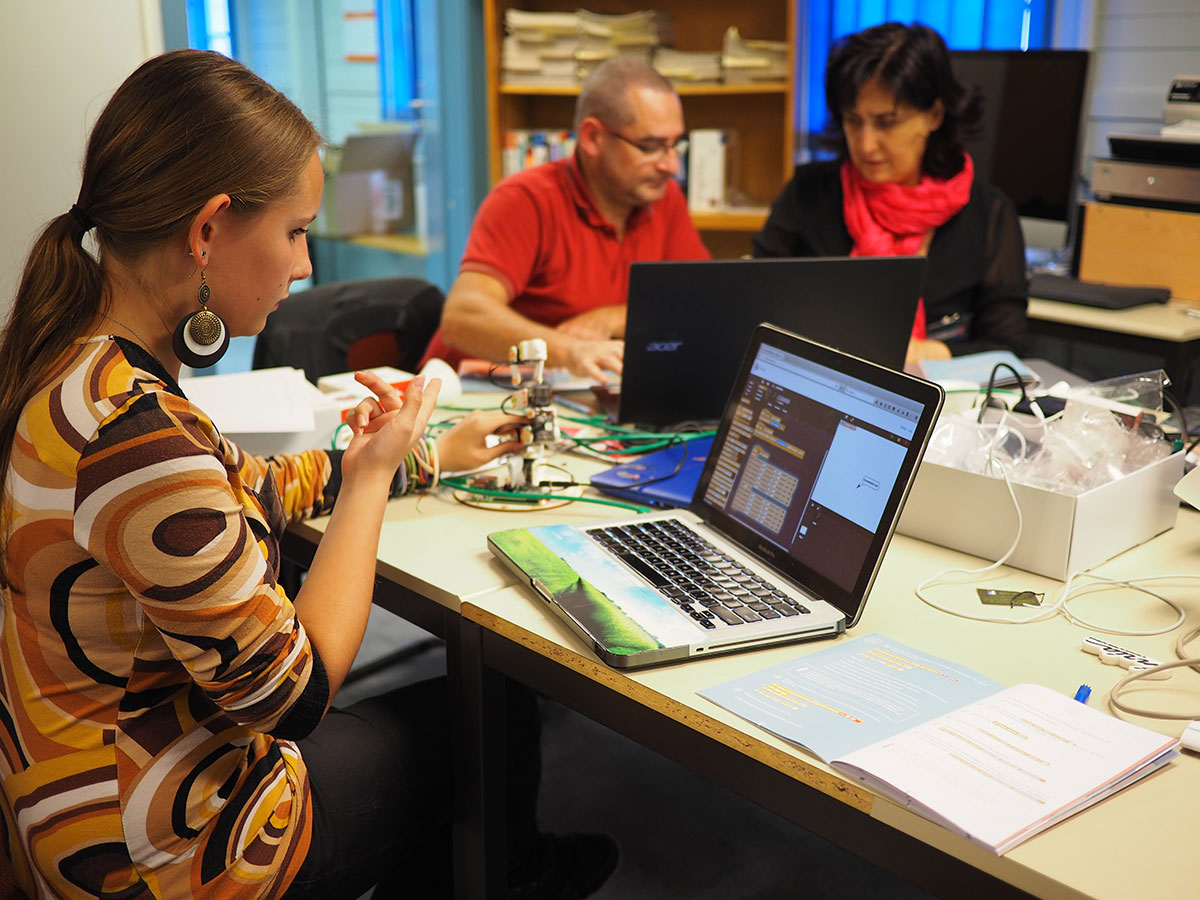 Jade programming the worm dance in Snap! (see the result in video)
Without having received any special instructions, the groups gave free rein to their creativity by drawing their inspiration from the pedagogical booklet, from the Jupyter Notebooks tutorials, and from their own imagination.
Some choose to build Christmas tree robot, while others built a ball thrower. A robot even danced the samba!
Guillaume Delille, a senior year student at the Jeanne d'Arc de Gex high school, had to present this day to his class.
He made this video which allows to relive the workshop:
To reproduce this workshop in class or at home, you can use the resources below:
Many thanks to Brice Copy (the main organizer) and all the volunteers of the event!